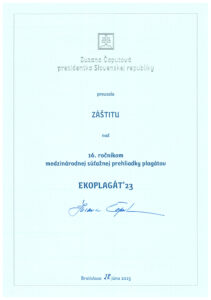 We are pleased to announce that the president of the Slovak Republic, Mrs. Zuzana Čaputová, has taken over the patronage of the 16th edition of the EKOPLAGÁT ´23 international exhibition and contest of posters.
Decree on the assumption of patronage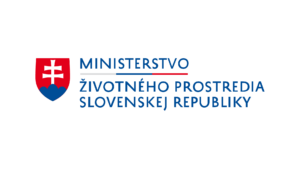 At the same time, the Minister of the Environment of the Slovak Republic, Mr. Milan Chrenko, granted our request to take over the patronage and granted the patronage of the Ekoplagát event.
We quote a few words from his letter: "I appreciate the intention of the event, which has a benefit for the protection of the environment and also participates in raising environmental awareness at the international level."
Decree on the assumption of patronage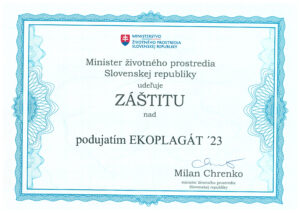 We would like to thank Mrs. President and Mr. Minister for the patronage granted and we continue preparations for the EKOPLAGÁT exhibition so that we can open it on September 28 in the Považská Gallery of Arts in Žilina.